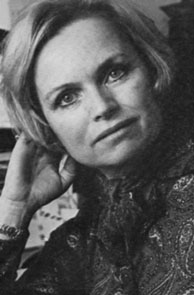 When Hannelore Hahn was five years old, she was walking with her mother on the tree-lined streets of the city of Dresden. They were headed towards the "Grosse Garten," Dresden's palatial public park, where they planned to feed the swans. Suddenly, they heard screechy sounds from across the street. A man, standing on top of a shiny black car, was shouting and gesticulating like a crazy person.
Two years later, at age seven, the author auditioned at the Ballet Corps of Dresden's State Opera House where her mother sought the opinion of the Director of the State Opera Ballet Corps as to her daughter's talent.
The audition consisted of spontaneous dancing to the ever changing rhythms played by the ballet company's pianist. When it was over, the Director handed the mother a form to fill out, remarking that her daughter would certainly be the absolute youngest they had ever accepted. After briefly glancing over the completed form, the Director returned it to the mother with great apologies. The State Opera House could no longer accept Jews!
The "crazy man" they had seen two years earlier, when they were on the way to feed the swans, was now the Chancellor of Germany! And the simple one-page form seeking admission to train at the Dresden State Opera House Corps de Ballet now included the question of religion.
Four years later, the family fled from Nazi Germany and resettled in the United States as immigrants. The author, now eleven years old, was filled with hope and curiosity. Who would she, or could she, be now?… .
Hannelore Hahn's memoir "On the Way to Feed the Swans," about her childhood in Germany, Czechoslavakia, and the United States, was included in the 1983 American Book Awards. Excerpts have appeared in "Writing Family Histories & Memoirs"  (Writer's Digest Books)… .
Hannelore attended the "Fourth World Conference on Women" in Beijing, where she taught a workshop on writing the autobiography to the women gathered there. This historic event took place in 1995, almost 20 years after she had founded her own international women's writing organization, which was open to any woman, regardless of education or writing skill. At that time, Hannelore writes, "many women did not have an identity other than: 'daughter of,' 'wife of' and 'mother of,' and that lack of an individual sense of self, or personhood, was not confined to the 'underdeveloped nations,' but flourished in the United States as well. Actually, in the U.S., writing was seen primarily as an elite profession and this classification stripped it from its hugely important potential: as a stimulant for personal growth."
Assorted family photographs can be viewed by clicking on the following link: Family Album